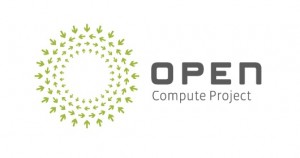 By blending open source principles, Facebook has saved over US$1.2bn through the commoditization of enterprise hardware and switches. The social network manager from the world's largest online behemoth, John Kenevey disclosed the data while addressing Open Tech Ireland Gathering last week. The Open Compute Project (OCP) started at Facebook with the objective of building one of the most efficient computing infrastructures at the lowest possible cost. Kenevey said, "We initiated it about three years ago and the idea was we would open source the designs for our data center and really the idea was to continue to drive commoditization across the supply chain and help us get leverage across the supply chain as our purchasing power was very large. To date, Facebook has saved about US$1.2bn focused on efficiency and about a quarter of that is attributed to the designs we've open sourced to the data center."
What modestly initiated by Facebook as a desire to augment its data center efficiency, control own infrastructure and lower operating costs, has now blossomed into an immensely successful blue print for SMEs and large corporates alike. Mercury brands like Micro, Intel, Dell, AMD, Bloomberg, Box, Cumulus Networks, IBM, Microsoft, Goldman Sachs and Fidelity are following The Open Compute Project model with an aim to develop efficient, low-cost servers and data centers.
The big boys are setting the standards for cheaper, more efficient servers, storage and data centers for scalable computing. Facebook's decision to open source not only democratized data center infrastructure, but also made state-of-the-art designs available to lesser well-off companies that can't afford their own design team. Following this, AMD and Intel announced collaborative work with OCP members Fidelity and Goldman Sachs to develop new boards to suit their financial processing workloads, and both chip makers presented finished products at the event. 

There is meat for everyone in the fray. The open nature of the platform not only helps decreases capital expenditure and operating costs for the small and medium businesses but also let them reap the cutting edge hardware benefits from the industry's who's who. Since the hardware specifications are available for everyone, small companies can chip in with their add-on solutions. They can use the software on multiple vendors' hardware. The training expenses can be controlled as the staff would be trained on single software suite. Knowledge can be easily transferred for requisite skill metrics.
While the Open Compute Project has saved the world a lot of energy, it's also cut back on energy Facebook would have had to pay for. This is what Zuckerberg proudly told interviewer Tim O'Reilly
In just the last year we've saved the equivalent amount of energy of 40,000 homes in a year, and saved the amount of emissions equivalent to taking 50,000 cars off the road for a year.